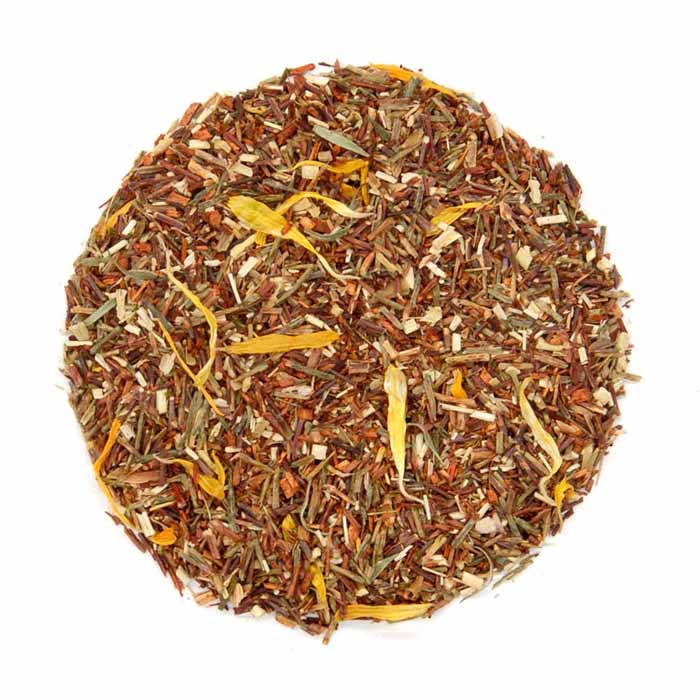 Vanilla Rooibos
Rooibos, calendula, natural vanilla.
Sit back, relax and enjoy this sweet treat, with maple and fresh spices, pairs well with cheeses and desserts.
Water temperature: 206°F
Caffeine content: Caffeine free
Steep time: 4 - 5 minutes
Suggested serving size: 1 tsp/8oz-12oz
Ingredients: South African rooibos, fennel, orange, cardamom, safflower
* All the ingredients are 100% organic.